In the world of Linux video editing, there are two very well known video editors:
Kdenlive
and
Kino
. I know there are a few others, but let's focus on these two for the sake of this article.
I'm sure many of you have .kdenlive and .kino project files lying around your hard drive. How would you like the ability to import these projects into OpenShot (version 1.1 of course)?
Thanks to the awesome power of the
MLT framework
, which is the video editing framework we use for OpenShot, we have the ability to import project files from these two video editors, and use them like any other clips! Just drag and drop the files into OpenShot, and then onto the timeline. Now you can trim, apply additional effects, or mute these clips. They will act just like any other video files.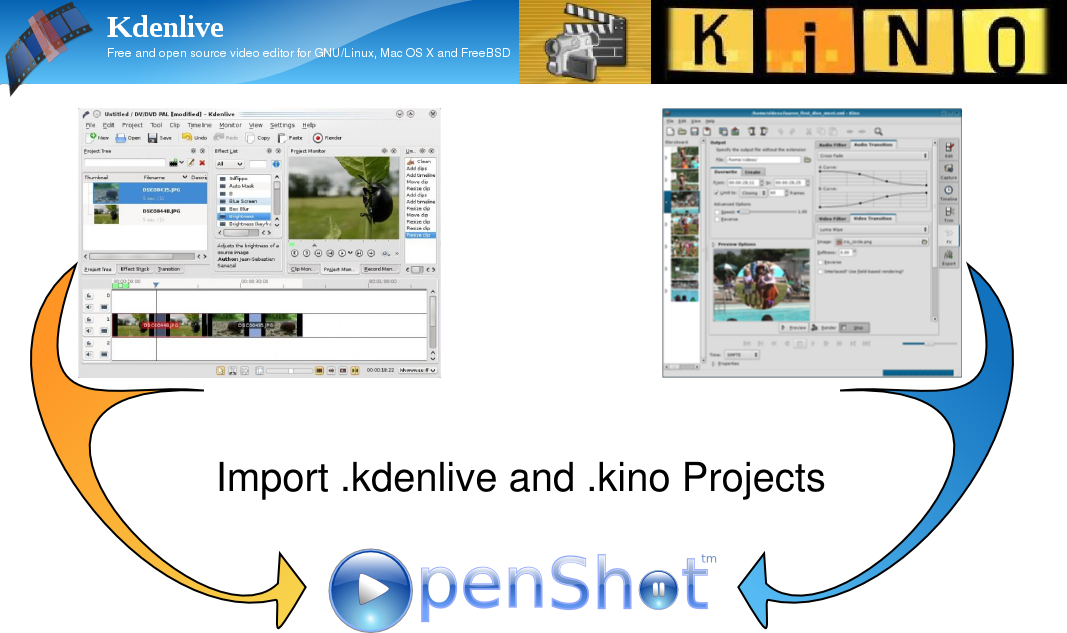 NOTE: This only lets you import the project files as a "clip". You will not be able to edit the individual parts of the project files unless you return to Kdenlive or Kino. Still... it's a great feature that might be useful to a many people.