A new version of the OpenShot Build Wizard is now available that supports AVCHD, H.264, AAC, and MTS. Download the newest version of the build wizard, 1.0.3, and use FFmpeg option 3 (on the step that has three options).

This will download the newest FFmpeg and x264 libraries, and will make the following codecs available to you in OpenShot: libx264 & libfaac. You can use the mp4 and mov video formats with these codecs. In fact, there are other formats that also support H.264... but I'm not sure which ones.

Even though the Totem media player can't play H.264 encoded videos very well, you will be able to edit them just fine in OpenShot. In fact, if you want to enjoy smooth, clear playback of H.264 content, use the VLC player. It works great for me.

I just recently purchased a new Canon Vixia HF S100, which records it's videos in AVCHD format (i.e. MTS files). The demo video I uploaded to the "Videos" section was filmed with it. Man I love this camera!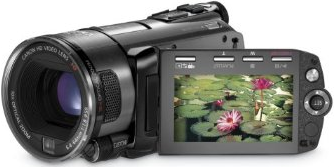 NOTE: You will need to have lots of CPU to edit HD videos that are encoded with H.264.
Legal disclaimer:

OpenShot Video Editor does not contain or use any proprietary codecs. We support free and open-source codecs, such as Ogg Vorbis and Theora. However, since we use the FFmpeg library, it is possible to use any FFmpeg supported codec, assuming you have legal permission to do so.